Ken Weinberg, Enrolled Agent and member of the National Association of Enrolled Agents (NAEA) is uniquely different from the average Cleveland area tax preparation service that pops-up around tax season - with more knowledge and credentials, as well as a passion for tax reduction strategies for the self-employed and small business.  He is also typically less expensive than a Cleveland CPAs or tax attorney, and can happily refer those services to his network of other tax professionals should your matter require it. For a comprehensive description of the Enrolled Agent distinction go to the Enrolled Agent page of the IRS website.
What is an Enrolled Agent?
Enrolled Agent, sometimes referred to as a Tax Agent, is the highest credential awarded by the IRS,  In order to maintain the enrolled agent status individuals must complete 72 hours of continuing education every three years, ensuring Enrolled Agents (EAs) thoroughly understand updates to IRS codes.  Enrolled agents, like tax attorneys and certified public accountants (CPAs), are unrestricted as to which taxpayers they can represent, what types of tax matters they can handle, and which IRS offices they can represent clients before. EAs are the only federally licensed tax practitioners who specialize in taxation and also have unlimited rights to represent taxpayers before the IRS.
What does the term "Enrolled Agent" mean?
"Enrolled" means to be licensed to practice by the federal government, and "agent" means authorized to appear in the place of the taxpayer at the IRS. Meaning, if you have a tax return that gets flagged by the IRS, maybe due to an IRS error, or a 1099 that you included in a Schedule C but did not send with your return, if you had your taxes prepared by someone other than an EA, CPA or Attorney, you will either need to deal with the IRS yourself, or hire one of these three professionals to deal with the IRS on your behalf. Only enrolled agents, attorneys, and CPAs have unlimited rights to represent taxpayers before the IRS. The enrolled agent profession dates back to 1884 when, after questionable claims had been presented for Civil War losses, Congress acted to regulate persons who represented citizens in their dealings with the U.S. Treasury Department.
Why Choose an Enrolled Agent Over a CPA or Tax Attorney?
Only enrolled agents are required to demonstrate to the IRS their competence in all areas of taxation, representation and ethics before they are given unlimited representation rights before IRS. Unlike attorneys and CPAs, who are state licensed and who may or may not choose to specialize in taxes, all enrolled agents specialize in taxation.
Are all Enrolled Agents members of the National Association of Enrolled Agents (NAEA)?

No. NAEA members have additional education requirements as well as an obligation to follow a stringent Code of Ethics and Rules of Professional Conduct of the Association, as well as the Treasury Department's Circular 230 regulations. The principal concern of the National Association of Enrolled Agents and its members is honest, intelligent and ethical representation of the financial position of taxpayers before the governmental agencies. NAEA members belong to a strong network of experienced, well-trained tax professionals who effectively represent their clients and work to make the tax code fair and reasonably enforced. Ken Weinberg of Ken-Mar Tax has been a member of the NAEA for over 10 years.
Local Office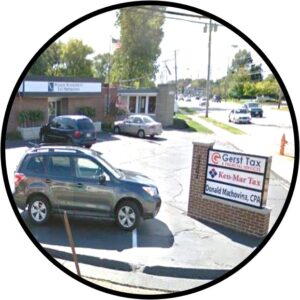 When you're dealing with back taxes and looking for help filing past tax returns, it's very helpful to have a local office where you can bring your boxes of paperwork for us to sift through together. When working with a "tax resolution" firm, make sure you have a physical space that you can make in order to make the tax resolution process less painful.
Our office is 10 minutes from Cleveland Hopkins Airport with easy access from 480 or 90, on Lorain Road in N. Olmsted just east of Clague Road.  Please make an appointment before showing up with a box of paperwork - especially between January and May, when we are very busy with tax returns.
Local Tax Agent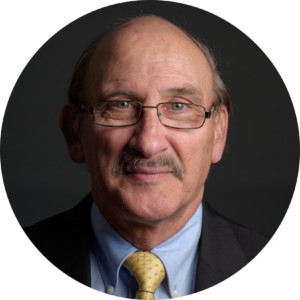 At Ken-Mar Tax, when you have back taxes, potential wage garnishment or Ohio tax lien issues to clear-up, you get a personal tax agent, Ken Weinberg, working on your behalf. Instead of a "customer service representative," which you can expect at a big tax resolution firm, you get an Enrolled Agent that can talk to the IRS, state of Ohio and local municipalities to resolve CCA and RITA tax debts.
Tax Resolution Expert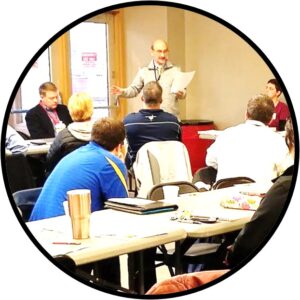 Local Tax Speaker
Ken Weinberg is known throughout the North Olmsted and Cleveland area. As a member of the True North Networkers BNI Chapter, he has served as President several times in the past 14 years since the chapter launched in 2008. As an expert in tax reduction and tax resolution issues he has been a featured speaker at hundreds of real estate offices throughout Cuyahoga and Lorain counties, as well as business professional groups.
If you would like Ken to deliver a presentation to a group of small business owners contact us to arrange a speaking engagement. Ken is also certified to deliver continuing education for other tax agents, or enrolled agents with the IRS.