Local taxes, or income taxes collected by the city, or municipality, you live in can be challenging - especially if you're using a tax preparation professional that is not local to the Cleveland area and subsequently not familiar with the tax collection agencies in our Cleveland, Ohio area.
Is Parma a RITA Municipality? How do I Know if I Owe RITA Taxes?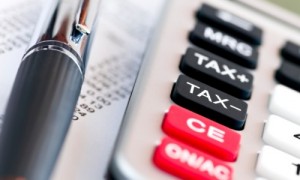 For example; Parma, Parma Heights and a handful of other cities collect their own income taxes from residents while Regional Income Tax Agency (RITA) and Central Collection Agency (CCA) collects for many other cities and municipalities throughout Ohio.  We've compiled a list with links to RITA's Cuyahoga County member municipalities on this page as well as a list of CCA's Northeast Ohio Full Members, Special Members and Joint Economic Development District (JEDD) members for your convenience.
Knowing the difference in the distinction between a full, special and JEDD member is critical to filing your income taxes correctly - another complication that an out-of-state tax preparation professional is likely not to understand.  This information is subject to change, can be complicated and a Northeast Ohio tax preparation professionals, like the team at Ken-Mar Tax, should be consulted when determining how to file your Cleveland area municipality income taxes.
RITA Tax Relief and Other Local Tax Resolution
If you owe back city taxes, have local tax penalties or haven't filed income taxes with your local municipality for past tax years, Ken-Mar Tax can help.  We can review your past local tax liability, correct any past local tax filings and work with RITA, CCA, and the city where you live, to achieve your local tax resolution.  Our team is on the phone with either RITA, CCA or a local taxing municipality almost daily in order to resolve back-tax issues for our current clients.  Our team specializes in working out payment plans, reducing back-tax liability and negotiating the waiver of local tax penalties.
To contact us for a free consultation regarding Federal, State or Local income taxes and tax relief complete our Contact Us form or call our North Olmsted office at (440) 777-2207.
RITA Tax Relief
Do you owe back taxes to RITA and live in Cuyahoga County? Here is a link to each one of the RITA Tax Collection pages in Cuyahoga County:
CCA Tax Relief
Do you owe back taxes to the Division of Taxation Department of Finance City of Cleveland Central Collection Agency, or CCA? Here is a link to more information about CCA municipalities.
FULL MEMBERS
BURTON
CLAYTON
CLEVELAND
DALTON
ELIDA
GENEVA-ON-THE-LAKE
GERMANTOWN
GRAND RAPIDS
GRAND RIVER
HIGHLAND HILLS
LINNDALE
MARBLE CLIFF
MENTOR-ON-THE-LAKE
MONTPELIER
MUNROE FALLS
NEW CARLISLE
NEW MADISON
NEW MIAMI
NEW PARIS
NORTH BALTIMORE
NORTH RANDALL
VILLAGE OF OAKWOOD
OBETZ
ORWELL
PAULDING
PHILLIPSBURG
PITSBURG
RIVERSIDE
ROCK CREEK
RUSHSYLVANIA
RUSSELLS POINT
SEVILLE
SHREVE
SOUTH RUSSELL
UNION
WAYNESFIELD
WEST MILTON
CCA Taxes
SPECIAL MEMBERS
Taxpayers in Special Member communities below should not file returns with CCA or make payments to CCA for these communities unless they have been contacted by CCA.
AKRON
ALLIANCE
AMHERST
ATHENS
BEDFORD
CENTERVILLE
CHILLICOTHE
DAYTON
EAST LIVERPOOL
ENGLEWOOD
FRANKLIN
HARTVILLE
HUBER HEIGHTS
LAKEWOOD
LANCASTER
LONDON
LORAIN
MANSFIELD
MONTGOMERY
MT. ORAB
NAPOLEON
SPRINGFIELD
STOW
TROTWOOD
TROY
WALTON HILLS
WARREN
WILMINGTON
JEDD MEMBERS
A JEDD is a unique municipal tax, or Joint Economic Development District (JEDD). A JEDD creates a partnership between a municipality and a township, with the goal of developing township land for commercial and industrial revenue. Each JEDD comes with an income tax.
CLAYTON JEDD
CLEVELAND / HIGHLAND HILLS JEDZ-CL
EMERALD PARK
GATEWAY
HIGHLAND HILLS / CLEVELAND JEDZ-HH
IX CENTER
NORTH BALTIMORE / HENRY TOWNSHIP JEDD
PRAIRIE OBETZ JEDZ
SHAKER SQUARE PROJECT
Related Pages and Posts
Do you owe the IRS, State of Ohio or your local municipality back taxes? Don't fall for the false promises of the national "tax resolution firms." Work with us, a local company, with an office in North Olmsted - 10 minutes from the Cleveland Hopkins airport.  It is so much easier to unravel the issues when you can bring boxes of your paperwork into our office and we can help sort it out.